Free wallpaper download for december 2017
Click on the wallpaper of your choice,
and then right-click to download the delightful winter month we are enjoying now.
Seasonal greeting cards with Yuri the yeti
or the deer that loves The Beatles.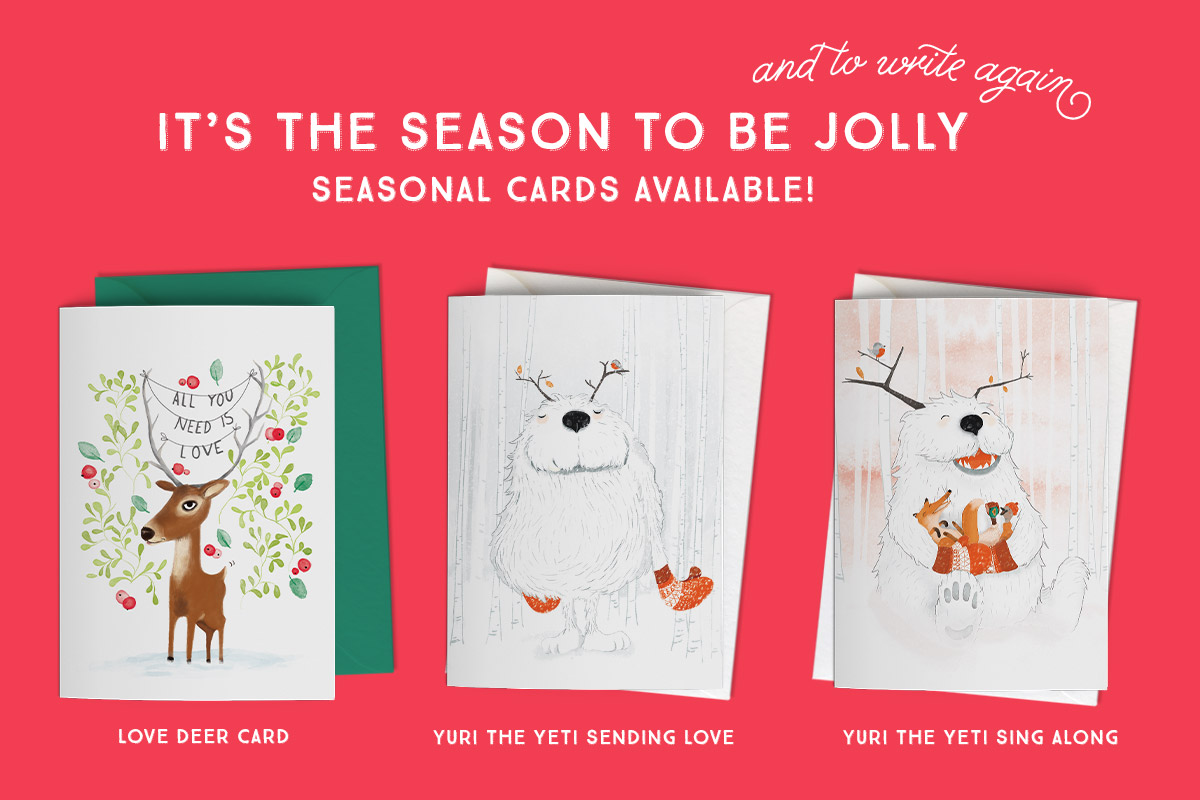 The cards are all folded A5 din sized greeting card
(open: 210 X 148 mm – closed: 105 X 148 mm) printed on thick quality postcard paper (260gr)
The card comes with a fitting C6 envelope in snow white or holly green.
Leave your email if you would like to stay up to date.
You'll be the first the get the news.
Leave your e-mail below and we'll manage the rest.