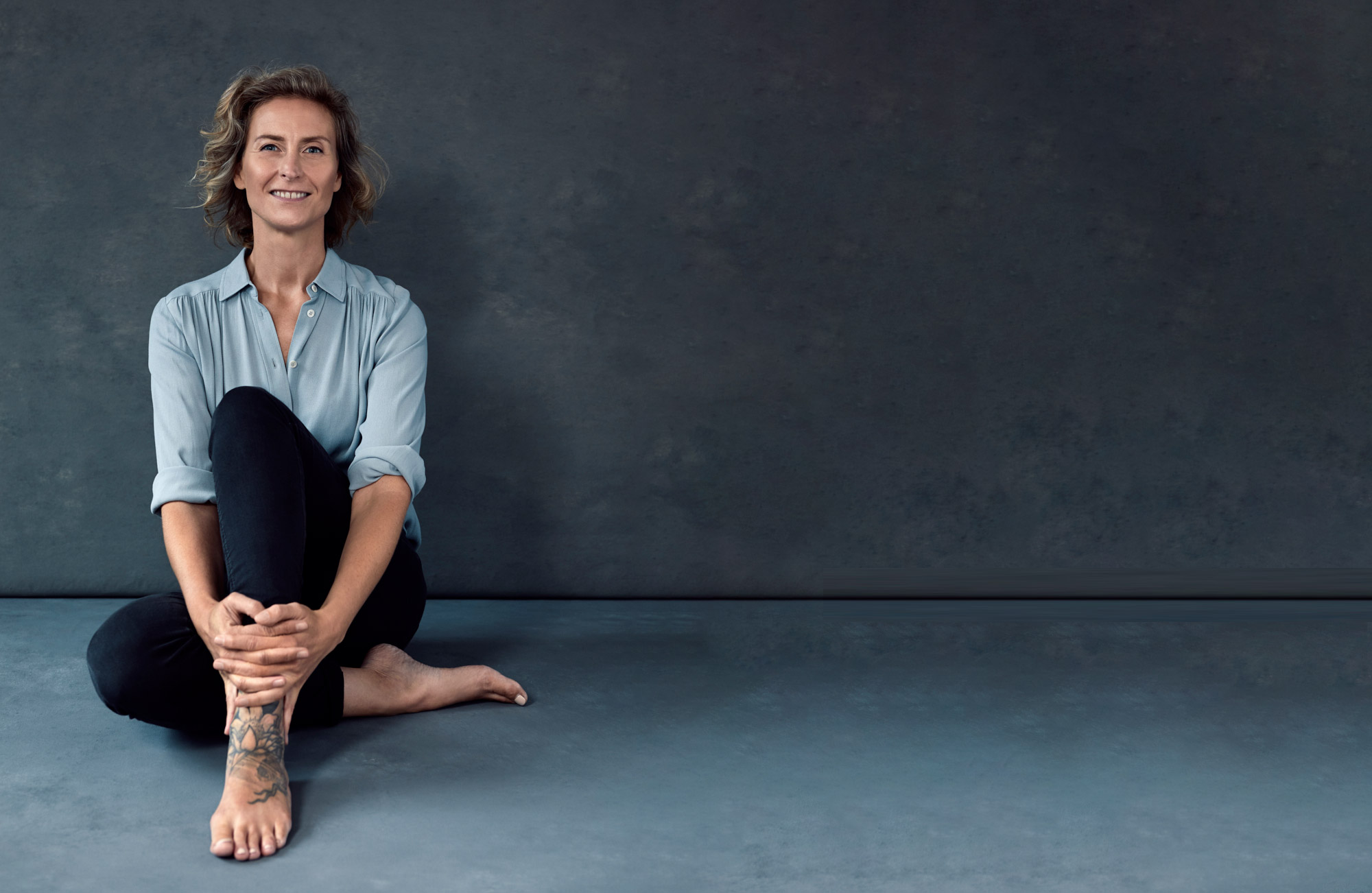 I have been a surfer and yoga practitioner for more than 13 years. My experiences in the water and during my yoga practice have emphasised the fact that life is a continuous learning process. 
Since 2018, I am a Yoga Alliance certified yoga teacher (288hRYT). 
I teach Hatha, Vinyasa and Yin Yoga classes that are accessible for everybody, creating enough space for beginners but keeping adamant focus on the expectations of experienced yogis.
As a Hatha teacher, I strive to correctly navigate others through the world of Hatha yoga, based on my own growth and transformation. By practicing yoga poses (asanas) and integrating yoga values and philosophy, everyone can discover his or her own potential, happiness, resilience, connection and mindfulness. 
Online ZOOM yoga classes:
Because of Covid-19 all yoga studios are closed. You can follow online yoga classes with ZOOM.
I'm teaching an online Hatha Yoga class every Thursday evening at 20h (CEST).
Zoom is a 2-way video platform, your teacher will be able to see you and provide feedback. To make sure everyone has a good experience, you will need to sign up for the class you want to take.
Studio yoga classes:
Recurring classes
Hatha – Every Thursday at 20u15, I teach at Radiant Light Yoga in Wilrijk, Antwerpen. 
Variable classes
I also teach Hatha, Yin and Vinyasa classes on variable moments in these or other studio's.
Please follow me on facebook and Instagram to receive updates on this variable schedule.  
Classes can be taught in Dutch or English.
Workshops
I also create tailored yoga workshops for specific target groups. These classes can be taught, on location, in Dutch or English and will focus on body-technical or mental/emotional aspects. 
Body-technical elements: spine, shoulders, diaphragm, … 
Emotional or mental elements: fear, anger, sadness, …
For more information about these workshops please contact me.